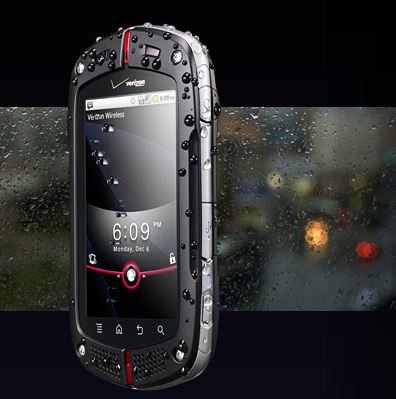 This rough and tough Android-powered phone will soon be coming to the USA on Verizon. It's made by Casio – a brand which is normally associated with watches and calculators.
Named the "Commando", this is both waterproof and impact-proof with Gorilla glass, large (and loud) front speakers, tactile keys and a feature called "XT9 Trace" – which looks a lot like Swype.
Available now, the phone has a 3.6″ 480×800 WVGA display, 5 megapixel camera, WiFi, 3.5mm audio port and microSD port.
Link – Casio G'zOne Commando
Credit – Looeee