So, after much deliberation I finally made the jump and bought a replacement for my much loved and trusty Nexus one – An LG Optimus 2X.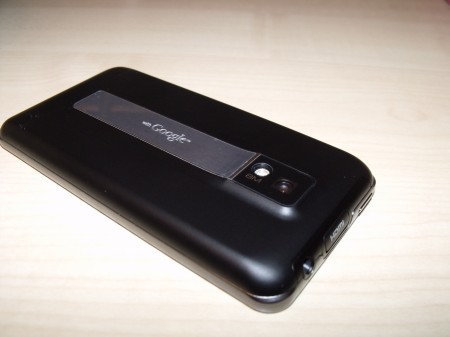 The decision was actually quite easy, it had to be 'next generation' dual core powered, have an unlockable bootloader and ideally the developers and rom hackers would get hold of it…. Boxes ticked, money parted with.
This is just an initial first impression, I will post something more in depth in a week or so once I've lived with the phone a bit. I'll also add that this was bought with my hard earned cash, so there is no bias whatsoever, if there is a fault I'll be sure to mention it! If anyone from the networks or LG ( or other Phone manufacturers) is reading this, feel free to rectify this shocking situation and send some review units!
So, first up is the device itself, Lg is a little bit of an unknown to some of us smartphone users, I'm a fan of  HTC, my Nexus is a quality device and to be honest the LG doesn't compare badly at all, it has a nice solid feel, a plastic back with  a (what looks like) metal surround leading to the screen that has a lovely gently tapered glass edge. It's not quite up there with the nexus, but it's a close second and certainly miles better than the plastic cheap feeling Galaxy S that I previously owned.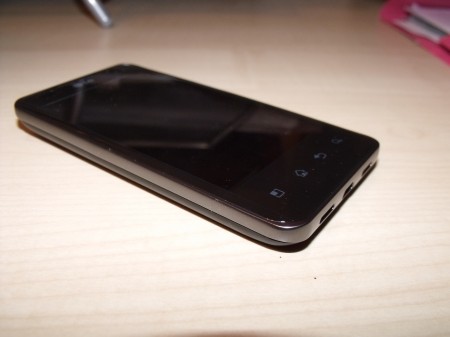 The phone comes with a usb lead that doubles as a charging lead, some headphones and a box! No Sd card but it does have 6gb internal storage build in.
The (IPS) screen is a nice step up from the Amoled screen of the Nexus, bright and clear even in daylight!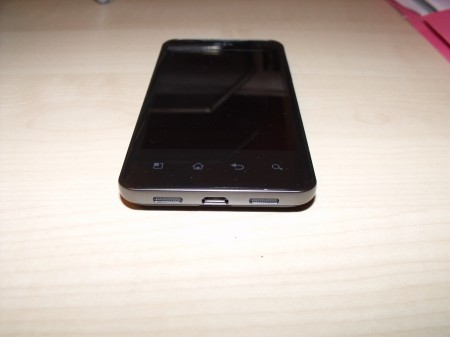 It comes with an 8 megapixel rear camera and a 1 megapixel front facing camera, both seem very good, I'll spare you my ugly mug from the front camera, below is a couple of sample shots from the main camera….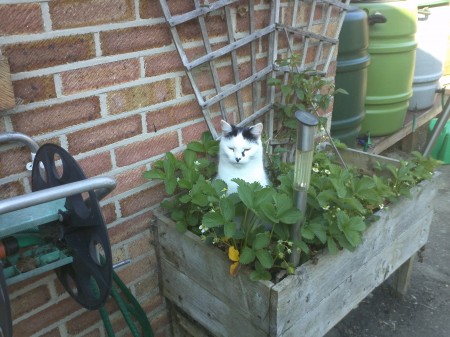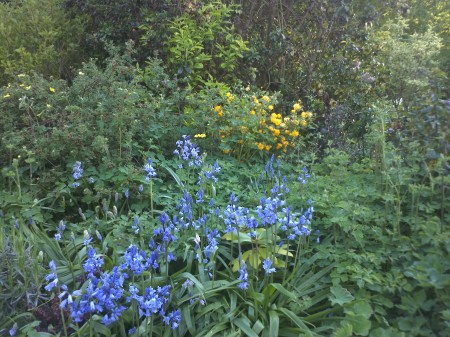 Of course, most smartphones are nothing if the software isn't up to scratch. One of the issues with Android is that Manufacturers and networks have an annoying habit of adding their own 'improvements', fortunately LG have done the decent thing and left the phone running  more or less vanilla android, with only a few apps added. It's running 2.2 currently, but LG claim they will update it to 2.3 'Gingerbread' very soon.
Homescreen
No, I haven't changed things much!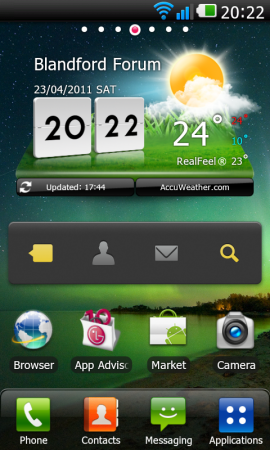 LG have added a few small touches that are mostly welcome, one very good item is the gesture controls, basically you can touch the sides/top of the  phone either left/right/up/down and it controls various things, like moving to the next picture or moving the cursor in the text field, very nice and jolly useful.
Another little touch is the settings within the pull down notification bar, borrowed from others I'm sure ( and Cyanogen), but most welcome!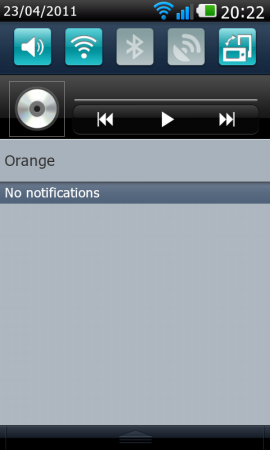 Oh, have I mentioned this thing is fast? Well it is, very fast indeed! no lag or hesitation at all, instant response to everything that makes my Nexus seem very slow ( and yes… the Nexus was rooted, overclocked and running modified Kernels and CM7….)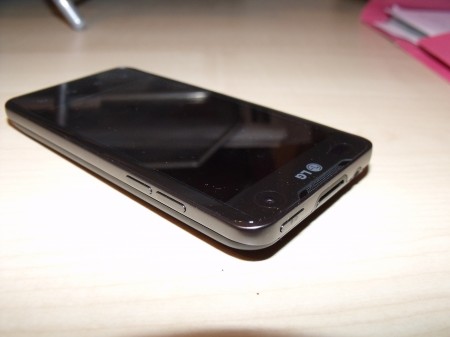 I've only had the phone about 6 hours, so haven't installed much, especially as I'll be rooting and installing a custom rom fairly quickly, so I can't comment on a lot of features, I will cover things more in depth for my next post.
My initially thoughts are that this is indeed a worthy replacement for my Nexus, hopefully this initially impression will be confirmed in the next week or so.
Ok, I'll leave it there for now, please hit me up in the comments section or via twitter ( @StuartMc1 ) with any questions.