Crane Driver – iPhone and iPod Touch
"Game mission is to operate a crane and to relocate load from one place to another preserving position relative to each of its parts."
Version Reviewed: 1.1 [iTunes Link]
Developer: PaBusily Co Ltd
Price as of Review: £0.59
Current iTunes Rating: 4+
Size: 4.9MB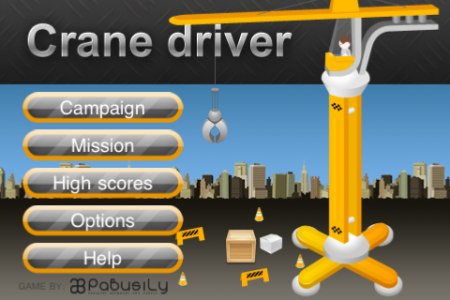 Crane Driver is a pick up and play game adding a new way to keep the brain active.
The objective is to move cargo from one ship to the other with as little moves as possible. There is a catch, the smaller items of cargo need to stay on top of the larger ones.
The controls are well laid out and easy to use even for those with big thumbs like myself. You have the left and right movement along with a one touch lifting and lowering button to begin with, as the levels get harder an up and down movement is added for a vertical as well as horizontal axes to work with. The colours and design of the game make it clear to see everything you need to complete the task and move the cargo where you need to.
Overall I would consider this to be a good little game for wasting time for those long journeys or boring meetings.
If you have tried the game or fancy trying it go ahead [iTunes Link], be sure to come back and let us know what you think.