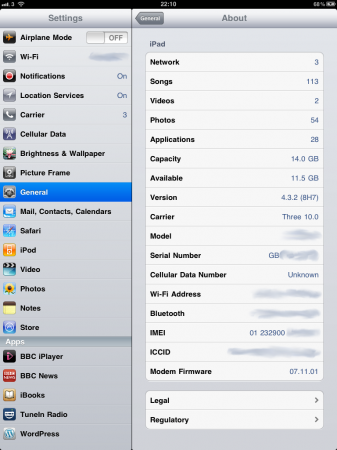 Today Apple has released a minor update to the iOS platform.
The update fixes minor bugs that users noticed causing FaceTime to display a blank screen or on some occasions cause the app to freeze.
It also provides a fix for those 3G iPad owners that have been experiencing problems using 3G networks whilst out and about.
Finally, in true tradition of Apple the iOS 4.3.2 update also contains some security fixes.