The other week we looked at fully featured clock widgets. Today we will have a look at minimal clock widgets. These are clocks that show you a bare minimum.
First up is Clockr. Clockr is a beautiful text based clock widget. There are a few settings covering the colour of the text, shadows, the background and alignment. It is a great basic minimal clock that does not use up lots of resources and does not over complicate matters with hundreds of settings.
t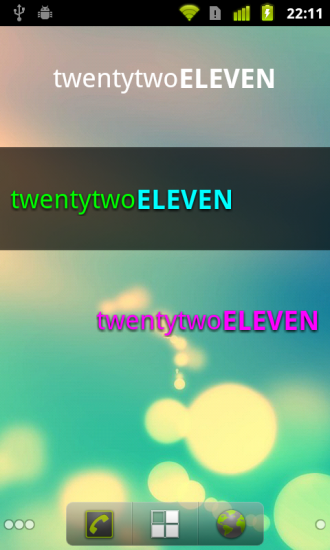 The next clock  is SiMi Clock Widget. This clock is quite a well featured in that you can have a time widget, a battery gauge widget, a weather widget, a mini app launcher or a mixture of all four. All of the below widgets were created with this app. You get a lot of settings to play with such as backgrounds, text colour, text size, transparency, weather update frequency and battery settings. If you install SiMi Folder as well you can tap on a section of the widget and have a small list of app shortcuts to choose from. Overall it is a great app that lets you personalise you clock quite a bit.
Lastly we have Minimalistic Text. This clock widget displays information about the time, the date, the battery and the weather. Below are some of the predefined layouts, you can change the font, the font size, font colour, font blurring, font shadowing and toggle the background on and off.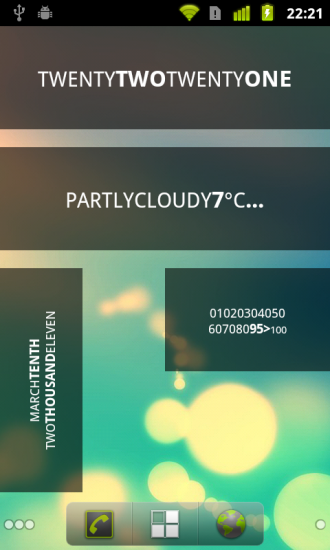 This app does not stop there though. As well as the predefined layouts you can create and save custom layouts. You choose what size widget you want and then you start adding elements and changing each one to suit.  You can create your own clock widget to have any combination of date, clock, battery, weather and plain text. With a little bit of practice you can create such widgets as those below (from the market).