In a somewhat out of the blue U turn, Sony Ericsson have announced they are now going to update the X10 to Android 2.3 Gingerbread! Only a few months ago they somewhat ludicrously announced they wouldn't be updating the phone from 2.1 as it was 'on a par with or bettter' than 2.2 ….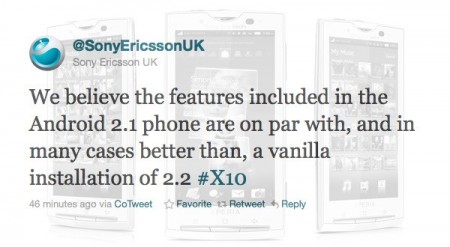 Good news for X10 owners,only problem is it's supposed to be the 'end of Q2 start of Q3' so based on when they updated to 2.1 probably by about December!
But hey, at least it is getting the update, so fair play to SE for this with a phone that most thought had been abandoned.