Today the Carphone warehouse issued a press release celebrating it's Millionth Android phone sold.
It also gave figures of a 2000% increase in sales for year on year growth,described as 'phenomenal'.
No real surprise to anyone who watches the mobile phone world, the Android take up is showing no signs of slowing and the trend is to continue with countless new phones set for release this year.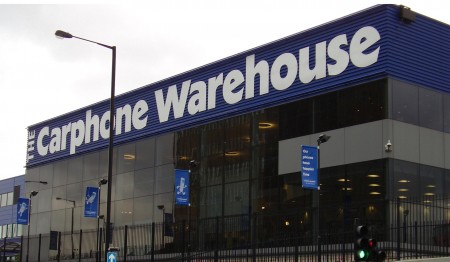 Full press release below:
15 March 2011. The Carphone Warehouse is celebrating the sale of its one millionth Android smartphone in Europe. Android has become increasingly popular over the past year and hitting this landmark figure reflects not just the growing demand for Android smartphones amongst consumers, but also the increasing product range they present customers.
The success of Android smartphones such as the HTC Desire, HTC Wildfire and Samsung Galaxy S have been key in reaching this milestone, and with new launches including the Sony Ericsson Xperia Play, Samsung Galaxy S 2, and LG Optimus 3D in the pipeline, it looks set to continue. In addition, exclusive launches like the HTC Incredible S and Google Nexus S ensure customers are offered market-leading, innovative technology as soon as it becomes available.
"The speed with which Android has stormed the market is phenomenal," said a Carphone Warehouse spokesperson. "Year on year growth is well over 2000%. It's no surprise that Android smartphones have become the smartphone of choice for so many of our customers. Hitting one million Android sales in Europe is great as it proves that our dedication to offering an extensive range and securing top exclusives has really benefited not just us, but our customers too."

Source: Android central