The Vodafone website now includes the Samsung Galaxy Ace device which is an Android phone running OS 2.2 FroYo and 800mhz processor in a small package.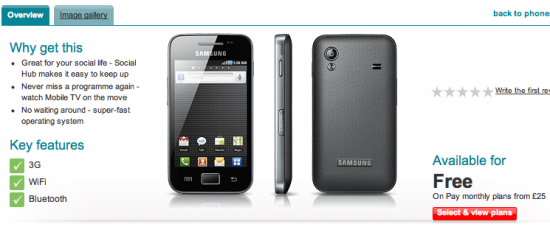 The Samsung Galaxy Ace is available free of charge from £25 a month over 24 months which will get you 300 Minutes, Unlimited Texts and 500MB internet use.  Other options are available including £15 a month option and the choice of 18 month plans.
Vodafone are also running a promotion in March which means any Android phone purchased from their online site will get free Vodafone to Vodafone calls.
Link: Vodafone