Three have now started to stock the Samsung Galaxy Tab on their network direct and give you a very healthy amount of data to get through in a month with two options available.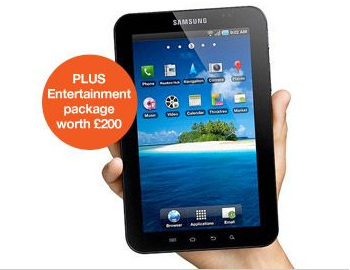 The two options for the Tab available from Three are:
£15.99 a month on a rolling 1 month plan giving 5GB, Tab costs £479
£25.00 a month for 24 months giving 15GB a month, Tab costing £199
As someone who uses a lot of data in a month, the 15GB a month in incredible value for money and will give you more use than you could ever wish for, and if you are worried then why not download the My3 app we wrote about recently to track your use.
[yframe url='http://www.youtube.com/watch?v=ONAolPQvw-g']
The Samsung Galaxy Tab is now available direct from Three online and could also be available in your local store soon, best call to check first though.
Links: Three Blog – My3 App – Galaxy Tab