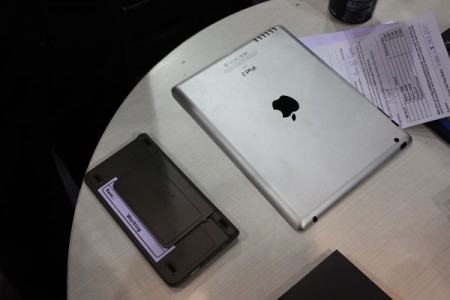 We have had lots of stories recently on the plethora of new tablets rushing out this year, as companies look to capitalise on the market Apple's original tablet proved existed.
We haven't though mentioned the avalanche of rumours concerning Apple's sequel.
Rumours on V2.0 started pretty much the day after the first iPad was announced, but Apple could soon put us out of our suspense. Yet another rumour, suggests Apple will unveil their new toy in a week's time on 2nd March.
This information is based on a Wall Street Journal reporter's comments, and the WSJ has become Apple's quasi-official leak forum, so might actually happen. We can definitely expect an announcement soon anyway, but what will be new in the iPad2?
Well people have dedicated whole articles and magazines to rumours of what might be in the iPad 2, but the only certainty appears to be a front facing camera for Facetime. This was a bit of a glaring omission on the first iPad and enough evidence has come forward that we can expect that. Whether or not it will get a rear facing camera as well, is less certain (and unlikely).
Popular rumours have included that the new tablet will have a higher resolution screen, dual core processor, faster processor, it will be made of carbon fibre, it will be thinner and it will have an SD card slot.
A lot of the evidence for these rumours is shaky to say the least, but some kind of processor upgrade is possible, and there probably will be a change to the screen, but it might not be the pixel count.
So rather than adding to the rumour mill, we will eagerly await next Wednesday – probably!
Update: it has been confirmed iPad 2 will be announced 2nd March, as Engadget are proudly displaying their invite for the iPad2 event on their site.
Link – Yahoo News
Link – Engadget