O2-UK have got an exclusive White version of the Sony Ericsson Xperia Play due on it's network in the near future instead of the original Black version.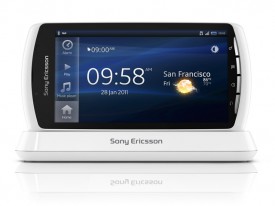 Steve Adler in charge of Devices at O2 said
"Selling the Xperia Play in an exclusive white colour will help give them even more choice when they buy a new phone.

"We want to help customers get more and more out of their phones and the Sony Ericsson Xperia Play combines Android and gaming in a whole new way."
No news yet of a price or a fixed date although the O2 site says April
If you're looking for the Sony Ericsson Xperia Play then check out Phones 4 u and read all the latest news on this new handset.