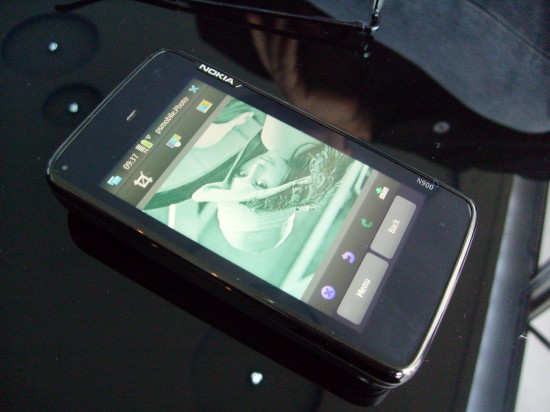 Remember Alien Dalvik ? This little piece of magic lets Android applications run on non-Android phones. Today we took a stroll to the Myriad stand here in Barcelona to see it for ourselves. Chief Technology Officer, Benoit Schillings (who used to work for Nokia by the way), took us around the solution with a Nokia N900 easily running Google Maps, Evernote, Chess, IMDb and Photoshop Mobile. All ran very quickly and I couldn't see any lag. Myriad do say that Alien Dalvik will run the "majority of Android apps" – they're still working on games like Angry Birds etc.
The Nokia N900 below runs Maemo 5 which, like Android, is based on Linux. Alien Dalvik doesn't give you access to the Android Market but it will enable developers to put their already-created apps onto non-Android devices with little or no fuss. No re-coding is needed and effectively Alien Dalvik becomes a wrapper for the Android application. You can't see the different between a Nokia application and an Android application – they all sit on the programs list as normal. Also, quite surprisingly, you can copy and paste between applications – from an Android app to a Nokia app and vice-versa.
Myriad will be rolling this out to manufacturers and operators. They probably won't be selling it as a product to developers directly which is a shame, but it sounds like things could shift in future.
"I'm not certain we are going to do that ourselves. We're not going to do it as a product selling directly to the consumer."
They have worked on this for the past 8 months and have "spoken" to Google about it but that's as far as things have gone so far.
To begin with let's jump right into a hands-on video so you can see it working..
[yframe url='http://www.youtube.com/watch?v=Mx0OjCD5pVs']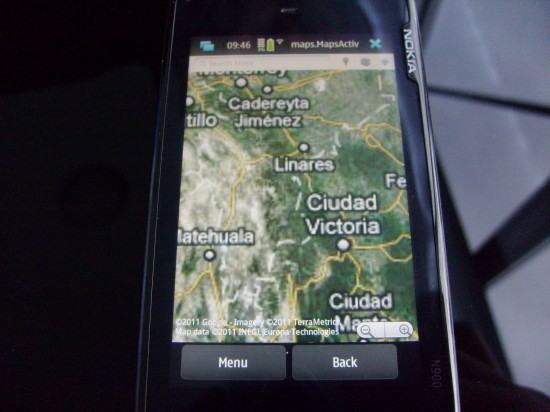 Click on for more shots, and a big thanks to the guys at Myriad for sparing us their time.
Link – Myriad Group