Yesterday we told you of a new Orange tablet. We spoke to the guys at Orange today and alas there's no plans for this device to hit the UK, however we did pretty much confirm that it is indeed the Huawei Ideos S7 – a device which has just been superseded by the new Ideos S7 Slim. Whilst we were strolling around the Huawei stand we decided to snap the existing S7 so you can see the real thing.
Here's the official PR shots of the Orange device so you can do a comparison. Many thanks to those of you who pointed this out to us aswell.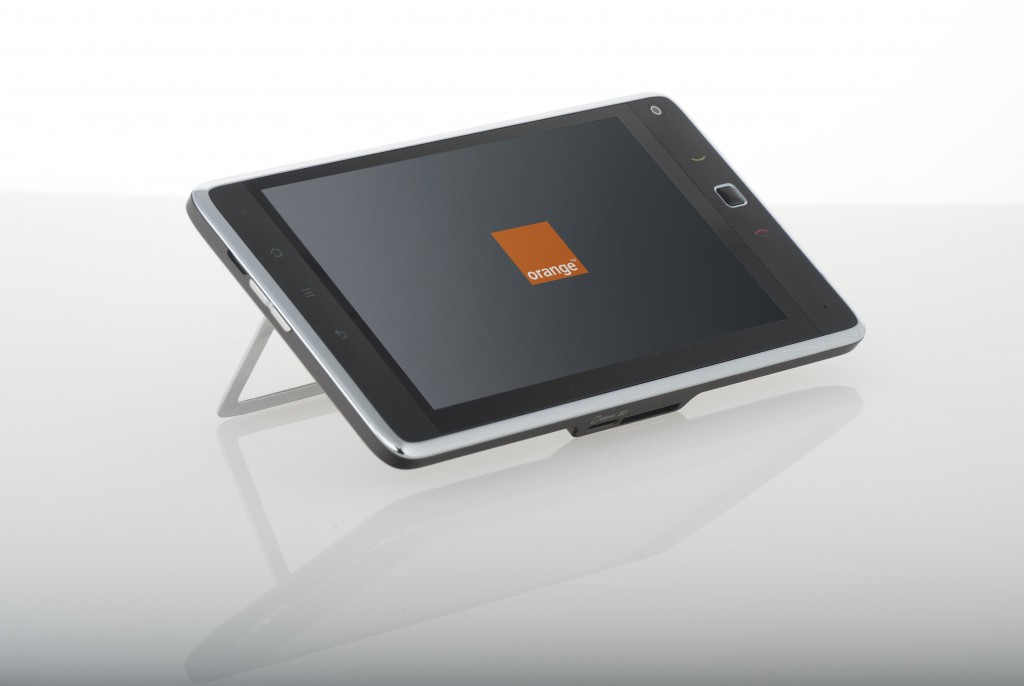 The tablet itself seems to perform pretty well and, from what we're told, the S7 has Android 2.1, a 7″ WVGA 800×480 screen, 3G / WiFi connectivity, microSD expansion, 1GHz CPU and 256MB RAM. The S7 (not to be confused with the S7 Slim) has been out for a number of months now, so it's not brand new, but we thought you'd like a look.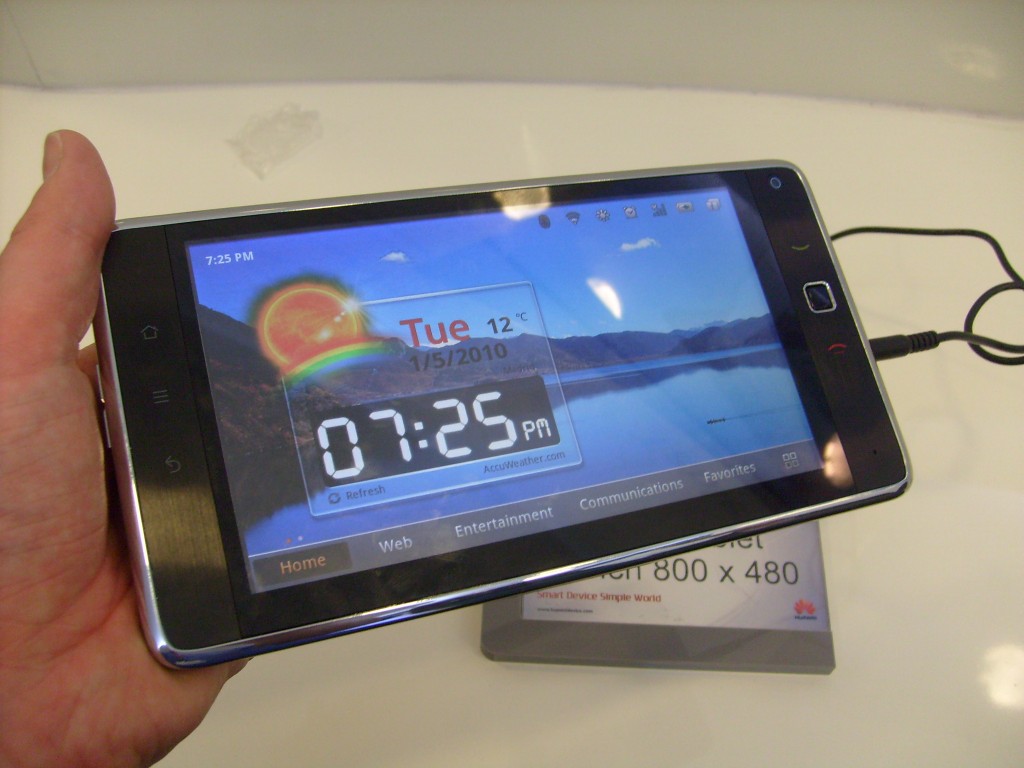 Here's the S7 next to the new S7 Slim..