Three UK have just announced they are to sell the HTC ChaCha on their award winning network.  Check below for the message over on their official blog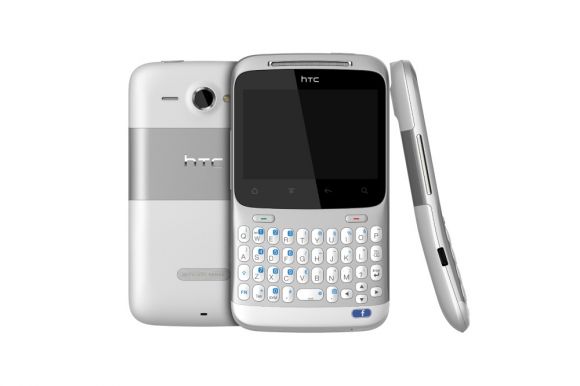 Mobile World Congress (MWC) is one of my favourite calendar events of the year – after St. Patricks day of course! HTC has just announced its latest smartphone it's called ChaCha and I'm happy to confirm that it'll be coming soon to Three.

This is another phone that's so hot off the press that we haven't got our hands on one for long enough for Brendan to bring you a sneak peak video. However when a HTC ChaCha is back from MWC we'll capture some footage for you.

ChaCha is fully integrated with Facebook – there's even a branded 'Facebook button,' allowing you to click immediately into Facebook, or share content. HTC has also created widgets to ensure fast interaction with Facebook. You can also create a subsection for your 'closest friends first' which lets you group together your favourite Facebook friends and view their social updates in one place. ChaCha conveniently comes with a full touch QWERTY keyboard so you can reply quickly to texts, emails and update your status.

ChaCha comes on the Gingerbread version of Android, also known as version 2.3. This makes the whole Android experience a lot quicker and more efficient. It's got a 2.6 inch screen with a 5MP camera and an LED flash so you can take really great pictures on the move to share with your friends. It comes with a 2GB SD card but can hold up to a 32GB SD, card so you'll never have to worry about running out of space to store your music, emails or pictures.

Brendan will be back when the phone is released on Three to give you a full unboxing and review. But for now I hope you're as excited as me about the HTC ChaCha.
Link: Three Blog