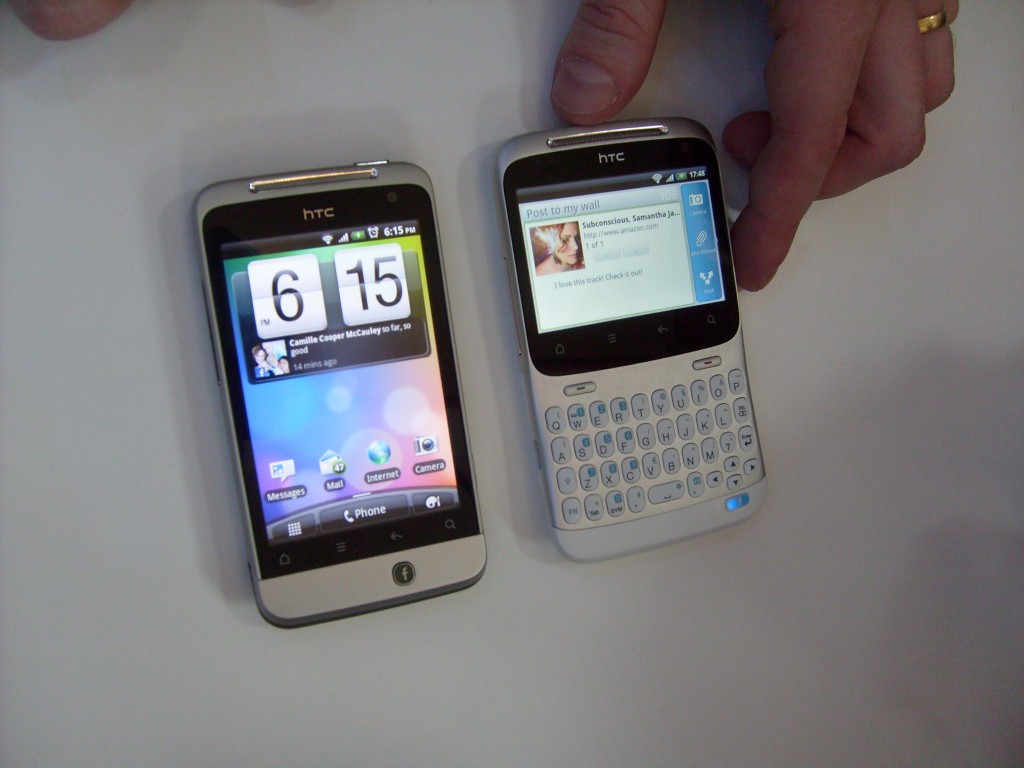 The ChaCha and the Salsa are the HTC "Facebook phones" we've heard rumoured. HTC boss Peter Chou stated today that he didn't "just want to make the Facebook button open Facebook", he wanted it to be intelligent, to know what the user wants to do before they actually do it. The devices were then introduced via a video link to Mark Zuckerberg – yes, the founder of Facebook – who told us that HTC and Facebook had been working together for a number of years and they were "very happy with the experience" that had been developed.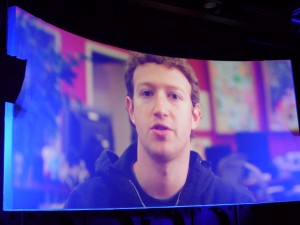 Some stats were mentioned too – like the fact that 200 million people check Facebook on their phone and the fact that a large proportion of people check Facebook even before getting out of their bed in the mornings. They told us that social networking has "accelerating momentum" and have geared the phones to capture this.
So, that Facebook button. It's "context aware" and pulses gently when you can share content online. If you're looking at a picture it'll flash to indicate that you can upload a shot. If you're browsing a page it'll let you know that you can share it with friends. Music tracks can be shared with a single click and even the track is automatically identified and shared on Facebook too. We were told that these devices ran Android 2.3.3 but others told us that Android 2.4 was under the hood.
Facebook is tightly tied into these devices. If you call a friend it'll pop up and show their status with all their photos – heck, it'll even warn you that you're about to miss their birthday.
The ChaCha is the QWERTY-keyboarded device and has a 2.6″ 480×320 screen. The Salsa lacks a keyboard but there's no doubt that many Facebook-fans can easily do without. This has a 3.4″ screen with 480×320 pixel screen. Both devices run on 600MHz CPU's with GPS, WiFi, GPS, G-Sensor, digital compass, proximity sensors, 5 megapixel rear cameras with flash and auto-focus plus VGA face-cameras for video calls.
The ChaCha has a 1250mAh battery whilst the Salsa gets a 1520mAh battery according to the specs – we're going to check into this though as it could be a mis-key on the specs. Both have microSD slots and Bluetooth 3.0. Oh, and both these devices have notable "chins" 🙂
Links – HTC ChaCha – HTC Salsa