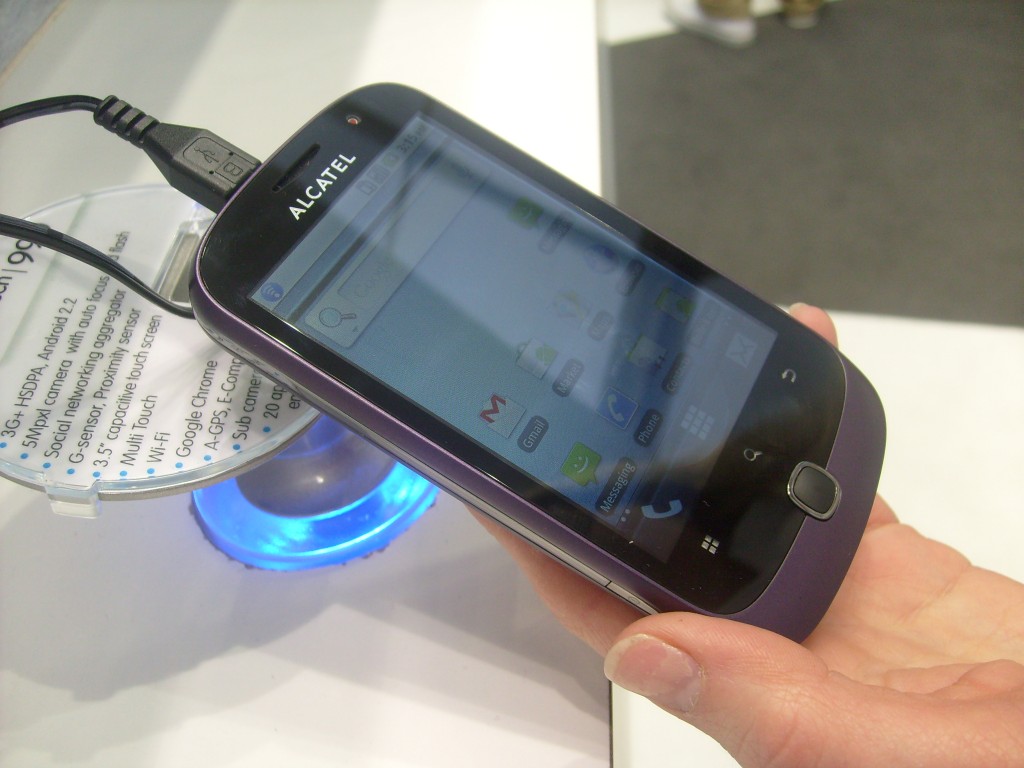 Alcatel have a range of devices on show here at Mobile world Congress in Barcelona. We took a look today at the One Touch 990 today which features Android 2.2, WiFi, HSDPA connectivity, 3.5″ capacitive screen (320×480), 5 megapixel camera and a VGA face-mounting camera. Sure, it's "only" got a 600MHz CPU but works well enough. Althouh Alcatel tell me that this is targetting the professional / high-end market I'm seeing it more as a mass-market device. Although no networks have come forward to range the device it's definitely a well put-together unit and does everything you'd expect from (what I'd term as) a mid-range Android handset.
Inside there's a 1300mAh battery, HSDPA, Bluetooth 3.0, WiFi, GPS but.. woah.. only 200MB of internal memory. Let's hope you don't install many apps eh?
Note – Apologies for the break-up on this video. We blame the rain.
[yframe url='http://www.youtube.com/watch?v=EFVGLS0BM6o']