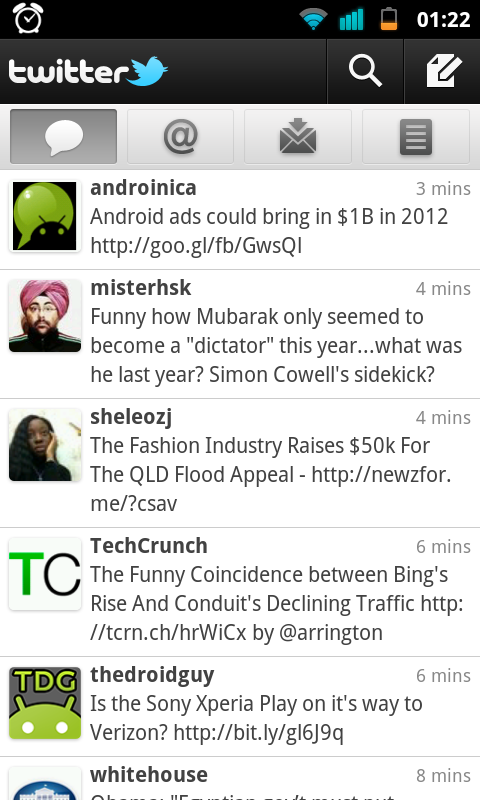 Twitter have just released a big update to their Android app. Version 2.0 brings a significant overhaul to the UI. Gone is the previous homescreen with it's six icons, replaced by a standard timeline with a tabbed interface.
The compose screeen has also been refreshed with icons for adding @s/images/location now providing one touch insertion.
Finally, the widgets have been refreshed to match the new colour scheme.
Having had a quick play around I'd say it's a solid improvement over the previous version and will remain my Twitter client of choice.