We have got hold of some exclusive pricing information from Vodafone UK which is based around the network offering 12 month contracts again to customers both on new connections and those who want to upgrade.
This is some exclusive news which has not hit the website yet, and could be available within the next few days.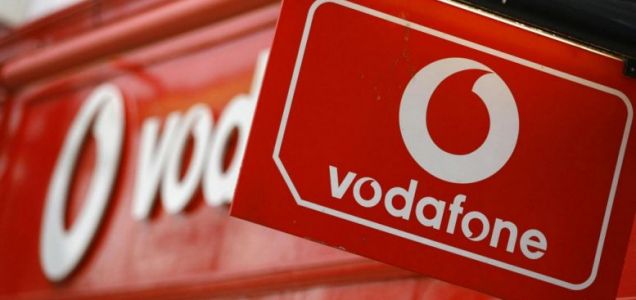 12 month contracts have been rare recently with 18 and 24 months being the normal time of signing a mobile phone contract now leaving 1 month and 12 months for the SIM Only route.
Below are the new 12 month price plans and handsets available on these plans with their pricing and before you ask YES!, this does also include 12 month deals on the Apple iPhone 4!.
So first the deals.
£35 gets you 300 Minutes, Unlimited Texts and 500MB Internet
£40 gets you 600 Minutes, Unlimited Texts and 500MB Internet
£45 gets you 900 Minutes, Unlimited Texts and 500MB Internet
£50 gets you 1200 Minutes, Unlimited Texts and 750MB Internet
And now for the handsets available on these plans:
Nokia N8
£35 a month plan the phone costs £159
£40 a month plan the phone costs £119
£45 a month plan the phone costs £79
£50 a month plan the phone costs £39
Samsung Galaxy S
£35 a month plan the phone costs £159
£40 a month plan the phone costs £119
£45 a month plan the phone costs £79
£50 a month plan the phone costs £39
BlackBerry 9780
£35 a month plan the phone costs £159
£40 a month plan the phone costs £119
£45 a month plan the phone costs £79
£50 a month plan the phone costs £39
BlackBerry 9700
£35 a month plan the phone costs £159
£40 a month plan the phone costs £119
£45 a month plan the phone costs £79
£50 a month plan the phone costs £39
HTC Desire HD
£35 a month plan the phone costs £179
£40 a month plan the phone costs £139
£45 a month plan the phone costs £99
£50 a month plan the phone costs £59
BlackBerry Torch
£35 a month plan the phone costs £179
£40 a month plan the phone costs £139
£45 a month plan the phone costs £99
£50 a month plan the phone costs £59
Apple iPhone 3GS 8GB
£35 a month plan the phone costs £199
£40 a month plan the phone costs £139
£45 a month plan the phone costs £89
£50 a month plan the phone costs £29
Apple iPhone 4 16GB
£35 a month plan the phone costs £299
£40 a month plan the phone costs £239
£45 a month plan the phone costs £189
£50 a month plan the phone costs £99
Apple iPhone 4 32GB
£35 a month plan the phone costs £399
£40 a month plan the phone costs £339
£45 a month plan the phone costs £289
£50 a month plan the phone costs £189