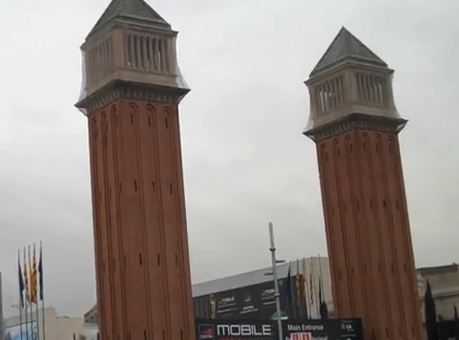 Over the next few days you'll see a lot of news relating to Mobile World Congress or "MWC". What though, is this event all about? It's a very good question. Held in Barcelona at the Fira de Barcelona this event has been running for a good few years under various names and, when you enter, you're met with several large exhibition halls, dedicated buildings and conferences.
Manufacturers, software houses, networks and anyone else associated with mobile phones use the event to show off their latest kit. Many very influential visitors attend yearly so it's always a great way to make contact with potential customers and partners.
For us it'll mean a raft of announcements and launches. HTC, LG, Huawei, Sony Ericsson and many others will be taking the wraps off their latest devices. It's a chance for us to handle phones that may not appear in shops for months with real photos and hands-on video. This in turn means that you get to see the very latest mobile gadgets, mobiles, software and developments as they're announced to the world for the very first time.
We'll be at the event snapping pictures for instant upload to our FlickR page, live updates to Twitter and videos uploaded to YouTube. We'll also have all the news as it happens on our main page and through the the RSS feed.