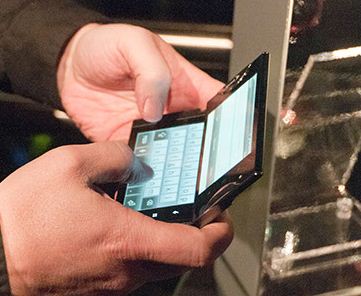 Over in the US this dual-screen Kyocera Echo has caught many unawares. It comes from a company which is perhaps best known for producing printers and should arrive on US network Sprint this Spring.
Powered by a 1GHz Snapdragon CPU it runs Android 2.2 but the second display does mean that you're going to get through batteries pretty quick. Two batteries and two chargers will be supplied with the phone. The standard Android apps have had to be changed to use the split screen properly and an SDK will be coming out so that developers can create apps that display correctly on the phone.
Pocketnow got a hands-on with the phone and have posted their thoughts below.
[yframe url='http://www.youtube.com/watch?v=nwOsP9sKiiU']
[yframe url='http://www.youtube.com/watch?v=zk7nf6TNHH4′]
Link – Pocketnow
Credit – twitter.com/triwebdesign