Having attended many mobile phone events around the world for different manufacturers it has become clear to me that packing to a minimum is highly recommended if you have the tools to be able to do it, but how can you do this and still keep high quality of coverage?
Most bloggers end up carrying 1 or 2 mobile phones, a USB modem, laptop, camera plus wallet, passes and other general bits and bobs picked up from various places such as USB sticks with press announcements, it all gets a bit much at times.
So whilst I will still be taking my laptop and new digital camera for the big things and the key shots, a lot of content from my side will be taken from an Apple iPhone 4 which has kindly been loaned to be from our good friends at Vodafone UK.
I picked Vodafone for 2 very good reasons.  First of all I am already an existing customer of theirs so can use my own SIM card in the phone and not worry about costs as it is my own sim (would not be fair loaning a device and running up a £100 bill now would it). This also means everyone has my number already so will be my only mobile phone there for calls and texts too
Second of all and the most important reason is the deal Vodafone offer with 25MB a day roaming if you are on a £40 contract with 900 Minutes or more which will be very handy especially when covering an event like this.  Last year I used Vodafone but was getting charged £5 a day for data so had to be wary of charges but with 25MB a day to be used this will be enough to use Twitter, upload and share a few pictures to our followers and cover the events live using some handy live blogging software.
There have also been some comments since we started to include iPhone and iPad on here that coverage on these devices seems to be very limited instead focusing more on Android or WP7, hopefully the Apple fans who view here will like the content we bring you.
It also lets me record HD video and snap some great photos and at the end of the day when back in the press area or hotel room with free WiFi upload all the content not already covered.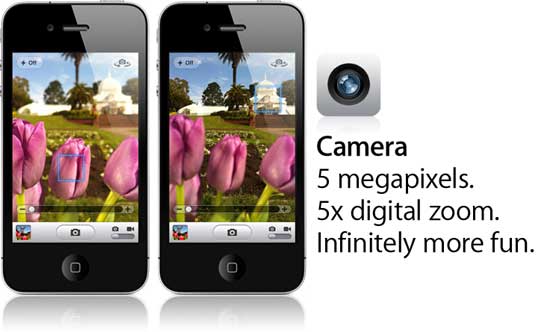 This will really put the iPhone to the test as well as Vodafone's roaming data and Passport service, especially as we have now made the switch to WordPress we will be able to post on the move with no worries.
Big thank you to Vodafone for supplying the iPhone 4 for us to use when over in Barcelona, I promise to take good care of it and bring it back safe and sound with fond memories 😉
Anyone interested in finding out details on the 25MB a day roaming data i was talking about on Vodafone check out the link below.
Link: Vodafone Roaming