We can reveal today that Vodafone are to range the Nexus S in selected markets around the world including an exclusive white version of the device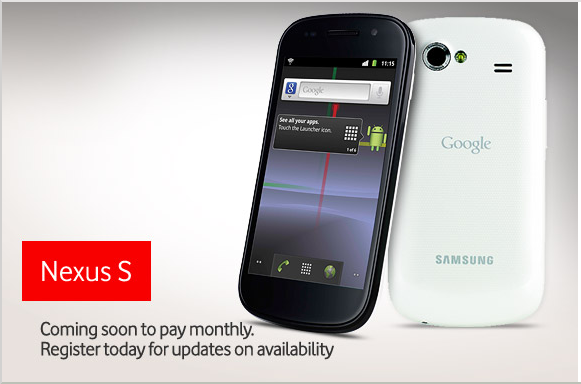 A Vodafone spokesperson confirmed to me that, "Vodafone have agreed to range the Nexus S including a white version. We don't have a date or pricing as yet".
Great news for Android fans on Vodafone.
Update – This has now appeared on the Vodafone "Coming Soon" pages.
Link –Vodafone.co.uk