This is one keeps on rumbling, but the LONG awaited white version of the iPhone 4 is now coming (honest), at the end of March.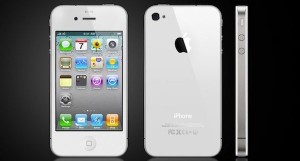 Apple's official timeline remains as "Spring 2011", but Apple co-founder Steve Wozniak and a Pocket-lint.com tipster have now come out saying end of March is when we can expect the device to hit shops.
Steve gave a little more information on what has caused the delays, which does lend a bit of credence to Apple having fixed the issue and are now ready to ship – apparently the white coating cause light leakage issues for the camera.
However with the rumours of the iPhone 5 coming on the usual annual refresh cycle in the summer, is the white iPhone 4 too late?
Link – Pocket-lint.com