Vodafone are the latest network to announce they will stock the Sony Ericsson Arc handset on their network just minutes after we reported that the network Three had also decided to take this device.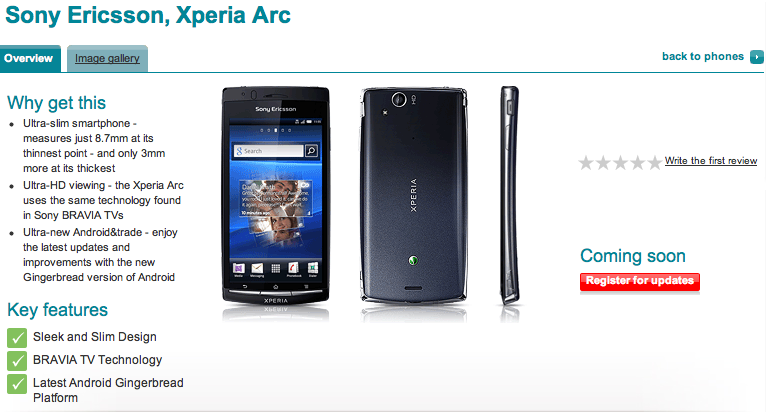 No details yet on a launch date but it looks and sounds like April will be a good time to have your upgrade due or need of a new handset.
You can register your details now on the Vodafone site to find out more once more information becomes available.