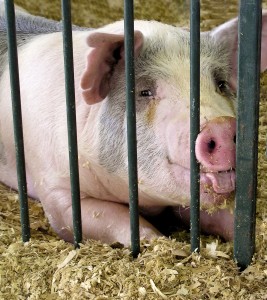 The data hog on Windows Phone 7 has been caught but it's still alive. Paul Thurrott received confirmation from Microsoft shortly after Rafael Rivera found the source while sniffing through data packets. It's all a little techie but it comes down to the way that IMAP connections are handled through Yahoo..
"Now, that may not look like much but sandwich the extra bytes with encryption and multiply the size of each chunk by the number of emails in your inbox (or folder)… yeah. Scary. Yahoo is sending ~25 times as much data as it needs to. (This can also be read as: Your phone is downloading ~25 times as much data as it normally would, had you sided with another email provider.)"
There is a workaround, which involves switching Yahoo Mail to grab mail manually (Yahoo Mail –> Settings –> Sync Settings) or you could .. totally remove the data connection when not on WiFi.
We'd love to get an official update on this from Microsoft directly, but as yet we've heard nothing. They've told Paul Thurrott that…
"We have determined that an inefficiency exists in the synchronization of email between the Windows Phone Mail client and Yahoo! Mail.

This inefficiency can result in larger than expected data usage for a very small percentage of users.

* Microsoft and Yahoo! have worked together to identify a fix, which will be rolled out in the coming weeks."
Update – I've like to post a little editorial here as, since we first posted this news item, it has now spread into the mainstream news on sites like BBC News and on TV. The negative press has already started and I must echo the comments made by Paul earlier when he said, ""There's no reason, and no excuse, for this information to not have been provided earlier". It seems that Microsoft have begun to close the doors and keep the community at arms length. This approach can only damage the product further. Why the heck weren't customers told how to reduce data usage on the Yahoo mail collection earlier ??
Links – Windows Phone Secrets – Within Windows