Well, I wish these were our pictures and video, unfortunately they aren't.. ( How about a press model LG uk?! )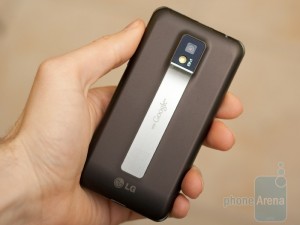 I just thought this was worth highlighting as it is looking like such a nice phone.
This phone is packing the dual core Nvida Tegra2 chipset, the worlds first dual-core Cpu for a phone to be released, along with HDMI Out and what looks like rather nice hardware. There is a lot of interest from people looking to upgrade from their old single core phones like the Nexus one or HTC Desire (me for example!)
Check out the images and video, very nice indeed!
[yframe url='http://www.youtube.com/watch?v=PrtG5Sck6w4&feature=player_embedded']
[yframe url='http://www.youtube.com/watch?v=DJia88WlBpQ']
[yframe url='http://www.youtube.com/watch?v=Pf8vAAacVNo&feature=player_embedded#']
Credit and big thanks to – PhoneArena.com and FoneArena.com