More on the Notion Ink Adam has started to come out now that it is arriving in the hands of eager punters.
First up, and really rather importantly, it has been rooted, to those that don't know, this enables the device to be unlocked and hacked, the most significant thing being that it can access the Android market,something it cannot do out of the box.
This will also allow developers and hackers to start building custom roms for the device, as well as optimizing the speed and efficiency of it.
Notioninkhacks have already put a guide and video up!
Secondly, and this could be considered slightly unfair or even snobbery, but some pictures have appeared from the FCC showing the inside of the Adam, and it's not a pretty sight! , personally, I couldn't care less about the inside, so long as it works, but over time would the slightly shabby looking build cause reliability issue?
So, on balance I'm happy with this, the fact it's been rooted so quickly is a big plus for me, depending on price I could be ordering one soon….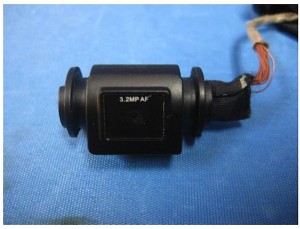 Credit: Android Police