Three's coming soon section has recently been updated. Two tablets will be available from them in February. The Samsung Galaxy Tab and the Linx Commtiva N700.
Both are Android 2.2 devices. No pricing is available for either yet, but you can register for updates. Three already offer the Ipad 16gb for £25 per month and £199 cost upfront. So these two should be cheaper than that. Whether either of these two devices will ever see Android Gingerbread or Honeycomb is debatable.
Below is the Linx device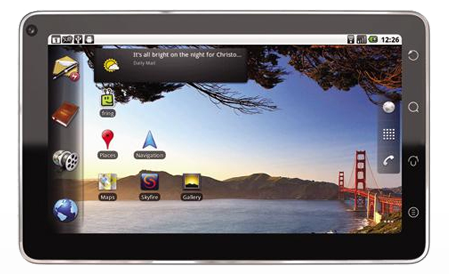 Below is the Samsung Galaxy Tab (seen many times before)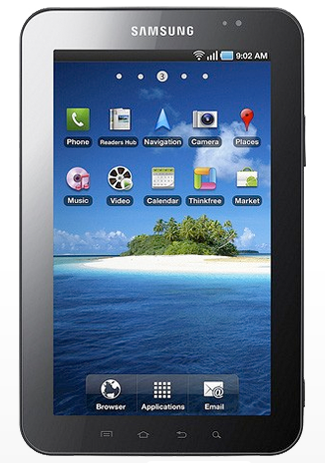 Edit – The Linx device does seem to have some bugs, video playback barely seems to work and flash does not work on websites. There is a section on modaco devoted to this device.
Edit – I have been in contact with Three. The Samsung Galaxy will be sim locked but not cid locked. Which means custom roms for the tab will not be a problem. The Linx Commtiva will be supplied sim unlocked and cid unlocked. So you will be able to use sims from other networks.
Which will you go for? Are you waiting for the new honeycomb devices? Are you waiting for the Ipad 2? Or maybe one of the recently announced Htc tablets?