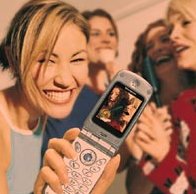 Edd has just emailed to inform me of two new reviews of the Mio 8380 out on the web. Firstly there's comparitve review between the Nokia 7650, P800 and Mio8380, plus there's more on the Mio 8380 itself over at MyPDACafe.com here.

The app-certification issue still appears to exist on the MiTAC Mio 8380, but hopefully this should be sorted soon enough so that we can all enjoy this excellent phone. The Mio is also set to come to Europe soon, so have a look at these links if you're thinking of buying.
– Juta.org P800 / Nokia 7650 / Mio 8380 Comparison here.