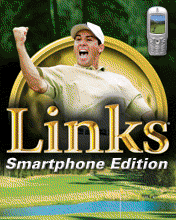 Links, the excellent golf game, has been available for about a month now, but I have only just got round to trying it. Wow! Give it try or buy it from smartphone.net now – this is fantastic.
It features a top quality graphics engine for stunningly realistic visuals and very nice sound FX too. Trust me, even if you're not a great golf fan, this will have you hooked. Designed by Microsoft® Game Studios, this game gives you the ultimate mobile golf game experience, with photo-quality animations and realistic ball and shot effects.
Best of all ? It's only $19.95 – that's a mere 12 quid !