Google+ for Android now allows you to cast to Chromecast


What more could you ask for, a stream of random people you don't know posts scrolling across your TV? Well now you can do just that, the latest update to Google+ allows you to connect the app to any of your Chromecasts, apparently it only let's your look at the main stream, no circle or community streams.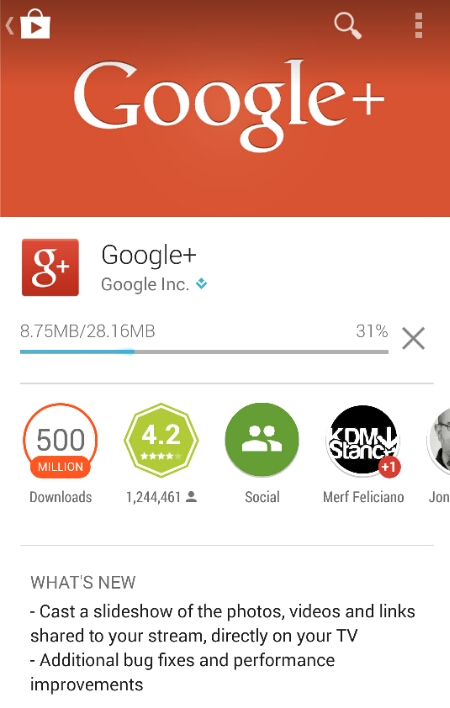 Personally I can't really see why you'd want to do this. But each to their own. Just head over to the link below to update. If you can think of a reason it would be handy please let me know.
Google Play Store Link – Google+