Amazon giving away paid apps for nothing, but you need to be fast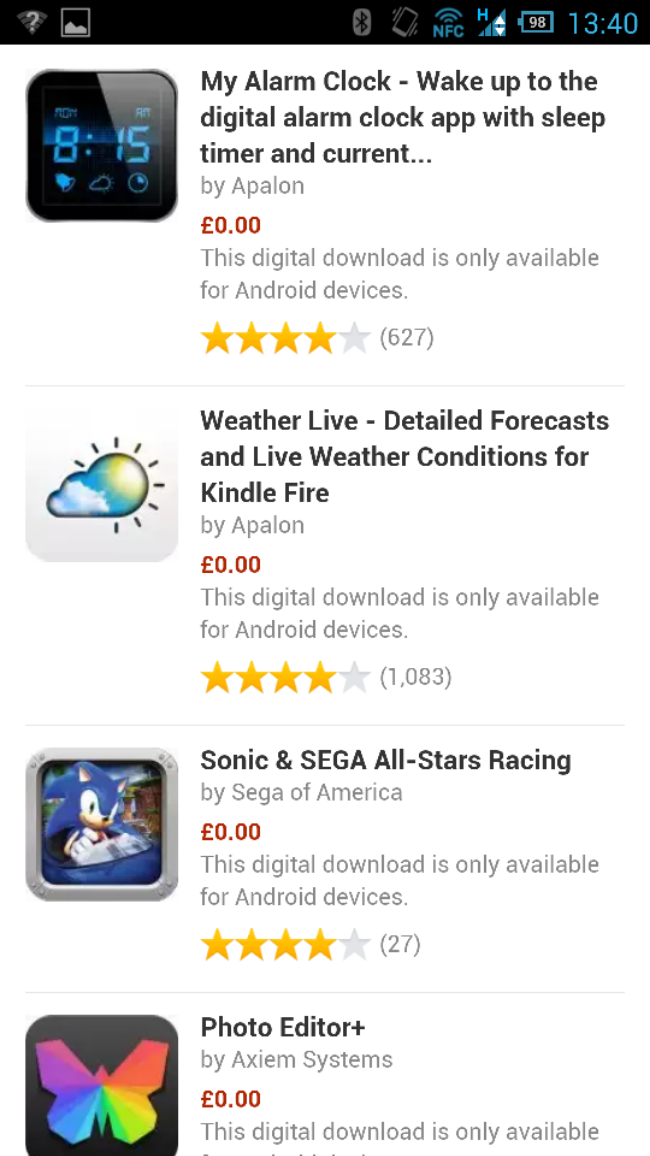 Paying for apps. Let's admit, not many Android owners do it. So how would you feel if you could get some paid-for apps for nothing at all?
If you're quick, the Amazon app store is the place to be. This Thursday and Friday, 31 July – 1 August, there are 28 top paid Android apps available for free.
Head here to see a list of the games and apps. Sonic and Sega All Star Racing has caught our eye already, but have a sift though to see what tickles your fancy. :)
Thanks to everyone who tipped us off about this one too. We love your mails :)