Preorder Z2 at Three from today
Three have today opened up preorders for the brand new Sony Xperia Z2 on their UK network
The Z2 was announced at Mobile World Congress and was a stand out device with 5.2 inch glass screen, 20.7 megapixel camera able to record 4K video as well as being water resistant like the older Z1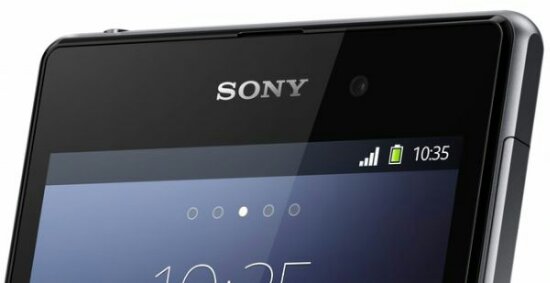 No PAYG price online yet but we expect about £549.99 to be about right once on sale.
[showhide]
The Xperia Z2 is Sony's most advanced phone yet and is available now on Three with free noise cancelling headphones and a portable speaker.
Sony's flagship handset, the Sony Xperia Z2 features a stunning 20.7 megapixel camera and a world-class 4K video capability for recording ultra-high definition videos on the go, and is now available to pre-order on Three and online.
Customers will also receive free noise cancelling headphones and a Sony portable speaker with Bluetooth and NFC compatibility, worth £119, so you can choose how to enjoy your music on the move.
The Sony Xperia Z2 is available for an upfront cost of £49 on four different 24 month contract plans. These start at £38 for 600 minutes and 2GB of data, through to £44 a month for all-you-can-eat data and all-you-can-eat data minutes.
Integrating technology from Sony's leading expertise in the film industry, the Xperia Z2 allows you to record your videos in brilliant, sharp, high resolution 4K video that gives you four times the detail of Full HD 1080 footage. So you can watch your videos on a TV without loss of clarity. Plus it has a range of video effects such as Timeshift that allows you to slow down the moment and create unique clips, and SteadyShot that compensates for the inevitable movements you make when recording to stabilise images.
The 5.2" full HD Xperia Z2 screen also has fun features such as Social live that broadcasts your moments as they happen live to Facebook and Info-eye that is an augmented reality app. Take a picture of an object or place and it will instantly give you a quick fact check about it through the camera viewfinder, basically using photos instead of words to find out information about it.
Sylvia Chind, head of devices at Three, said:
"The Sony Xperia Z2 plays on the strengths of the Sony brand and heritage, making it one of the best devices on the market today. It is perfect for those that want to take great pictures and videos and combined with Three's fast network, you can upload your content with ease."
If you combine the smartphone with accessories such as the SmartBand you can also keep track of everything you do with its innovative associated app that records your physical, social, and entertainment activities when you are awake and asleep. 
The new smartphone is also waterproof* and dust resistant.
Key features:
·         20.7MP camera
·         4K video recording
·         Waterproof & dust resistant
·         5.2" Full HD screen
·         4G Ready for a faster internet connection at no extra cost
·         Digital noise cancelling headphones
[/showhide]