What on earth is that button on the back of a teaser image phone from Acer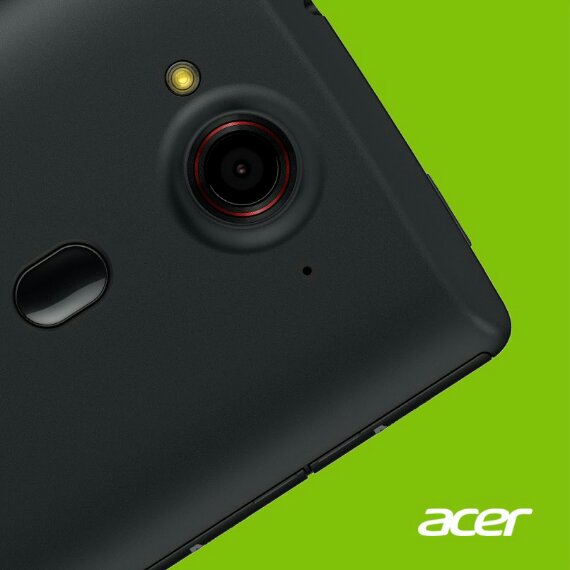 Acer have posted an image on Google+ saying that they will reveal "must have new products" at MWC. Judging by the image they posted it looks like a phone with a rear power button.
It's certainly intriguing, it's nice to see upcoming manufacturers trying things out, you just never know, they might just get it right this year. As we'll be at MWC we'll bring you first hand info of what they actually announce. It isn't the first time they've played about with rear buttons, the Liquid Gallant Duo had a rear power button and the Liquid Z5 had a camera/power button so it's probably something along those lines.
Source – Acer Google+