iPhone 5 delays for up to 4 weeks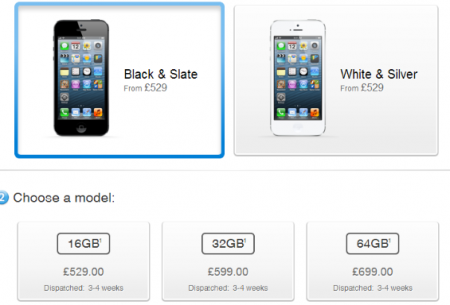 It's the 6th generation of the handset (iPhone, iPhone 3G, iPhone 3Gs, iPhone 4, iPhone 4S, iPhone 5), its probably generated more column inches than any other phone this year, and to cap it off, the online Apple store has announced a delay of up 3-4 weeks. That's 28 days for iFans to get the 4", 640 x 1136 pixel smartphone in their hands. I know there are a lot of complexities involved in production, distribution and shipping, but that is not cool smartphone news.
Meanwhile, if you're after one, try heading to uswitch.com for some iPhone deals – they appear to have plenty in stock.