Samsung Galaxy SIII Pictured and ready for pre-order?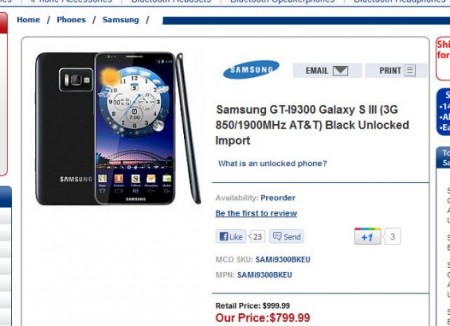 If you're an online retailer looking to get some hits, you could try adding a slightly mocked-up Samsung Galaxy SIII and just wait for the clicks to arrive. Right now mobilecityonline have possibly done just that, with the phone now on their site ready for pre-order at $799.99.
There are specs listed too, although we recommend buying some salt and taking a good cup-full before reading them. A 4.6″ screen at 720×1280 and a very thin bezel – just like the new Samsung LED TV's .. it certainly would be nice if it looked like this.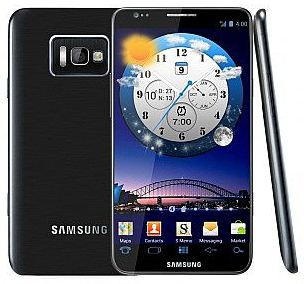 Link – mobilecityonline
Credit – Roger The Dodger