Sony Ericsson Xperia Pro now just a week away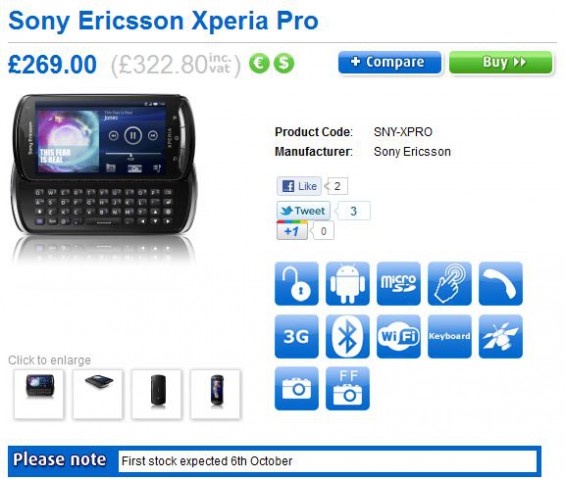 After a QWERTY Android phone ? The Sony Ericsson Xperia Pro was delayed a little but, according to Clove, it'll start to ship from next Thursday for £322.80 unlocked.
The Xperia Pro runs Android 2.3 and has a 3.7″ 854×480 screen with the trick BRAVIA technology we got a look at it way back in February. Other specs include an 8.1 megapixel camera, GPS, WiFi, HDMI video out, Bluetooth, HD video recording and a second VGA front-facing camera.
Link – Clove