Moto G 4G – £149 at Amazon
Just the other day we saw the Moto G 4G at Tesco for £139. It looks to be out of stock now. So, if you can't find one in your local store or don't want to go to the bother of unlocking it, head over to Amazon when it's £10 more but it's completely SIM-free..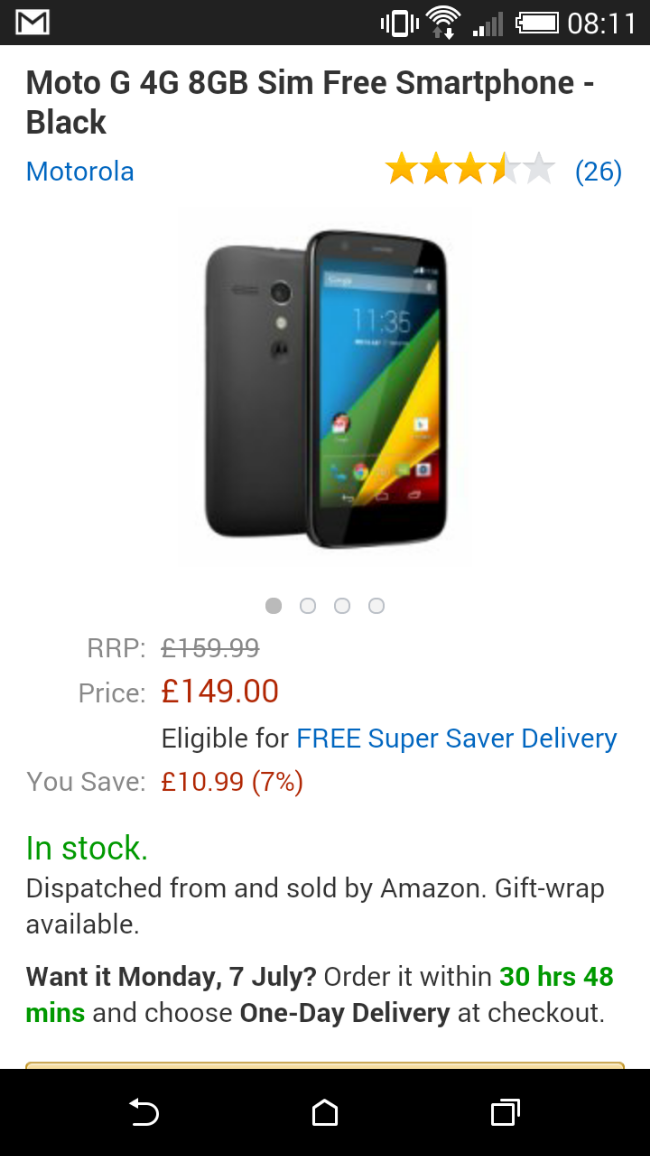 The Amazon listing is here and has full details.