Bitmado – Wallpaper shuffling app
I get bored really quickly when it comes to my phone. I have an LG G2 so it's capable of keeping up with any app that I throw at it so, for now at least, my hardware desires are being met. However whenever I interact with the phone I like it to have a different look and feel to the UI. I've gone through many launchers (Espier, Launcher 8, SPD Shell 3D…) to change the look and I've settled on Action Launcher Pro. My latest craze is to change the icon pack every 5 seconds, looking back at my app purchases that can get kinda expensive…
The next logical step is to regularly change the wallpaper, that serves as a great way to refresh the look of the phone. I've tried wallpaper changers in the past and nothing has ever stuck. This is where Bitmado has stepped in.
Forgetting the odd name and the fact that they have made words up in the app, it works exactly as I would have hoped. Within the obvious wallpaper switching that this app does you have the ability to select a set of topics to cycle through. These topics are called 'Mados', yeah I have no idea either. You can upload your own images into the community and people vote on these photos. Seen vote it up and it will appear in the 'Hot' list for longer. I've had a bit of a scroll through all of the images and there are a lot, a lot. You can also set how often the app will change your wallpaper: Sticky (you set your image manually), 24hr, 6hr, 1hr or Super. In Super the app will change your wallpaper every time you turn on the screen, I've chosen this option because I enjoy the fresh look each time. However if you stumble across an image you want to keep you can always pin that one and stick with it. Below is a set of images from my screen and a video for a bit more an in depth look at the app.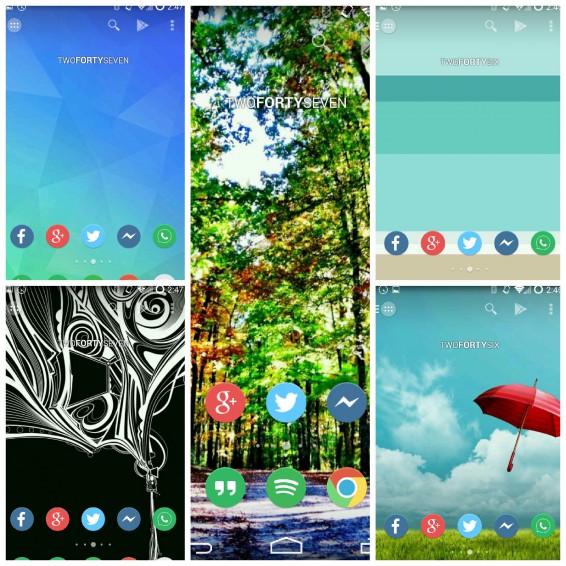 I installed this app on Friday and after using it over the weekend it's had no real impact on my battery, the only change is more screen usage because I keep checking what background it has cycled to.
Link – Play Store