Pocket Casts for Android now supports the Chromecast
Do you listen to Podcasts? Do you wish you could listen to your podcasts on your TV? Do you own a Chromecast? Well today is your lucky day, last night ShiftyJelly the developers behind possibly the best Android Podcast app added Chromecast support. Which means I and many others can stream our favourite podcasts onto the big screen.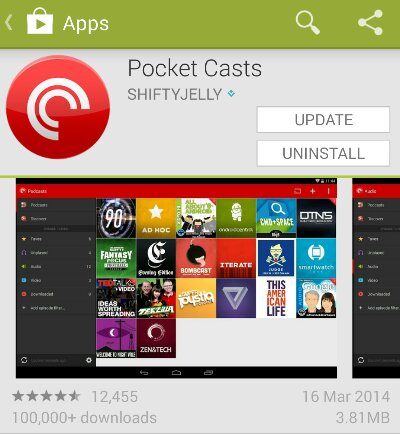 What with the rumours that you'll soon be able to buy a Chromecast from your favourite big name electrical retailer, things about to get exciting for Chromecast owners.


As Google have opened up the Software Development Kit for the Chromecast it is up to forward thinking developers to add support into their apps, personally I can't wait to see what other apps get support over the next few weeks.
Back to Pocket Casts, if you want to update just hit the link below on your device. Oh and one last thing, don't forget to search for Coolsmartphone once you've updated and subscribe to our weekly Podcast. Enjoy.
Google Play Store Link – Pocket Casts