HotOrNot refreshed. New apps now available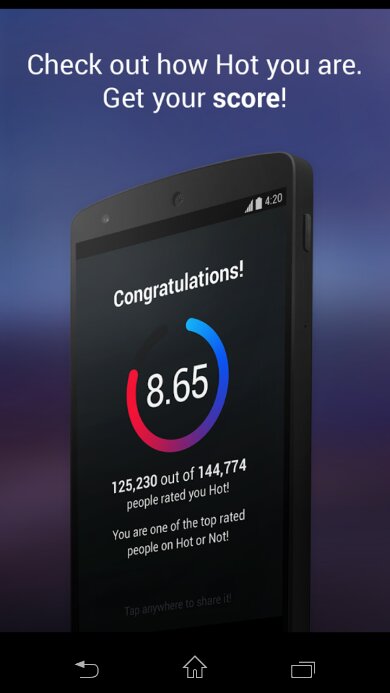 Last year I took a look at an app which let you upload a "selfie". The app then lets other users rate your "hotness" but, as I mentioned at the time, it was a far cry from the original "Hot or Not" website.
Well,
Lookie here, the HotOrNot app has now arrived for both iPhone and Android to let you continue the classic game of just how hot you are. The new apps let you find out who's already been voted hot or not in your local area, plus you can get your score pretty easily. It'll also hook into Facebook to let you "Like" your friends and their friends plus, if you want to take things a stage further, you can start chatting with people you like the look of around you. 
Whilst it can be just a "bit of fun" you may find the next love of your life :)