EE 4G growth accelerates as two million enjoy LTE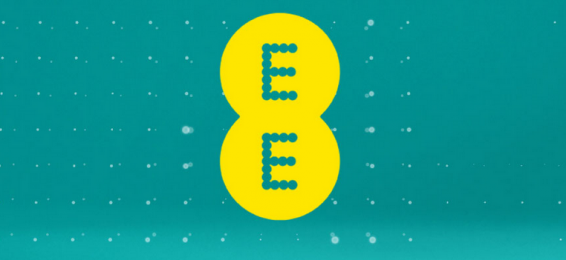 The network originally wanted to get one million customers before the end of 2013, but now it looks like growth is accelerating, with two million 4G customers now using EE. The second million has only taken four months to achieve, compared to 10 months for the first million.
The 4G network will, by the end of this month, cover 70% of the population as average data use across the network continues to rise. Social media and video use has seen the average data use increase by 70%. Not only that, but people are still making phone calls too – the network has seen a rise of 25% in calls during 2013 and they're chucking money at the voice network to ensure that calls are clear and reliable.
Get the full press release below..
[showhide]
EE REACHES TWO MILLION 4G CUSTOMERS
AS UPTAKE ACCELERATES
· Over two million customers enjoy superfast mobile speeds on EE, twice the target set for 2013
· First million 4GEE customers achieved within 10 months, second million in four months
Business contributes to rapid growth as 75% of new SMEs choose 4G
EE to exceed 70% 4G population coverage in January
7th January 2014 – EE, the UK's most advanced digital communications company, today announced that two million customers have now signed up to 4G services from EE, doubling the company target of one million customers by the end of 2013. The phenomenal 4G sign-up rate is the fastest in the world outside of South Korea*.
Since the launch of 4G from EE in October 2012, rapid adoption has been driven by the widespread availability of the service, which now reaches 160 towns and cities, as well as the introduction of more affordable pricing and innovative plans, such as Shared and pay as you go. 4G coverage will exceed 70% of the UK population in January.
The 4G network is one of the fastest in the world, with double speed 4G (with average speeds of 24-30Mbps) now available in 20 cities across the UK. Independent recognition continues to be received both regionally and nationally, including being ranked the UK's best overall network by RootMetrics®.
Olaf Swantee, CEO, EE, says: "Our 4G launch in October 2012 marked a new era for mobile users, allowing consumers and businesses to do much more on the move.
"We're incredibly proud of being the first UK operator to bring 4G to the UK and, in just over a year, exceeding our target by reaching two million 4G customers across the country. We continue to have particular success converting our existing base to 4G, with approximately two out of three new 4G customers moving over from Orange and T-Mobile plans.
"This year, our network priority is to deliver the benefits of superfast mobile internet to more of the UK and invent even more innovative ways for our customers to make the most of their 4G experience."
Business and 4G
Adoption in business continues to grow significantly, with over 4000 corporates and three quarters of all new and upgrading SMEs now choosing 4G. A wide range of organisations including Berkshire Healthcare NHS Foundation Trust, Canon, Expedia, Foxtons, IKEA, Jewson, Kimberly-Clark, London Air Ambulance, Microsoft, PA News, The Royal Borough of Windsor & Maidenhead, RAC, Renault, Tate & Lyle and United Utilities switched over to superfast speeds in 2013.
Data continues to grow, voice remains key
Average data use across the EE network grew by 70% over the course of 2013, with social media and video driving the biggest increases.
Looking specifically at the 4G network, posting pictures and messages to Facebook was the most popular way to bring in the New Year, followed by Skype, Instagram, and Twitter. Facebook data traffic doubled at midnight on the 31st December and messaging service WhatsApp saw a seven fold increase as people sent group messages and shared images to bring in the New Year.
Voice usage also continues to grow, with a 25% increase in voice calls over the EE network in 2013. EE is investing £275 million in its voice network this year, and pledges to set a new benchmark for voice quality and reliability.
[/showhide]