T-Mobile Rapport still cheap to buy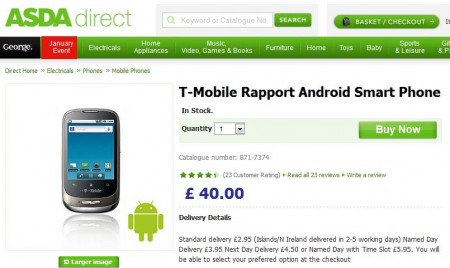 We first saw this deal before Christmas and it looked to be a short-term deal. Not so, it's still only £40 and you get 6 months of free internet and £20 worth of apps too. The Rapport is also known as the Ideos X1 or U8180 and you can add the Cyanogen mod if you are feeling adventurous.
We'd love to hear from you if you have one. Are they any good? Specs include a 3.2 megapixel camera, WiFI, GPS, 3G and a 2.8″ capacitive screen.
Link – Asda