LG Optimus Black – Cheap deal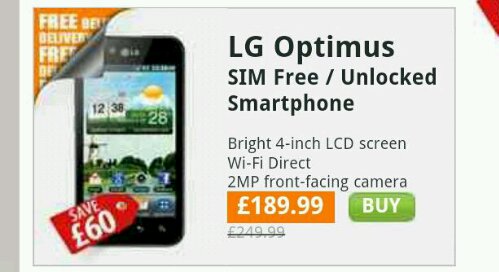 If you had the daily ebuyer mailshot this morning then you may have seen the in-car video camera. We're not entirely sure why you'd like to film your journey to work, but….. Oh.. I remember now, the actual deal I'm supposed to be telling you about is this LG Optimus Black offer. Splash out £189.99 and this unlocked beauty will be delivered straight to you.
Many thanks to Matthew for letting us know about this one.
Link – EBuyer
Credit – Matthew Clarke